Who are we?
At NewTechShop, we strive every day to make our customers' lives new and richer through technology. To do that, we are always looking for new technology solutions to solve key customer problems from entertainment, productivity to security and health …
Newtechshop is not a big electronics supermarket, not an anonymous chain of stores or a shopping space with no personality at all. We are a group of people with a strong passion for technology. We choose our products based on 3 criteria: New – Outstanding – Unique. From the first smartphones with 5G connectivity, to the modern smartwatch, and of course indispensable Microsoft Surface compact but outstanding work performance for the office world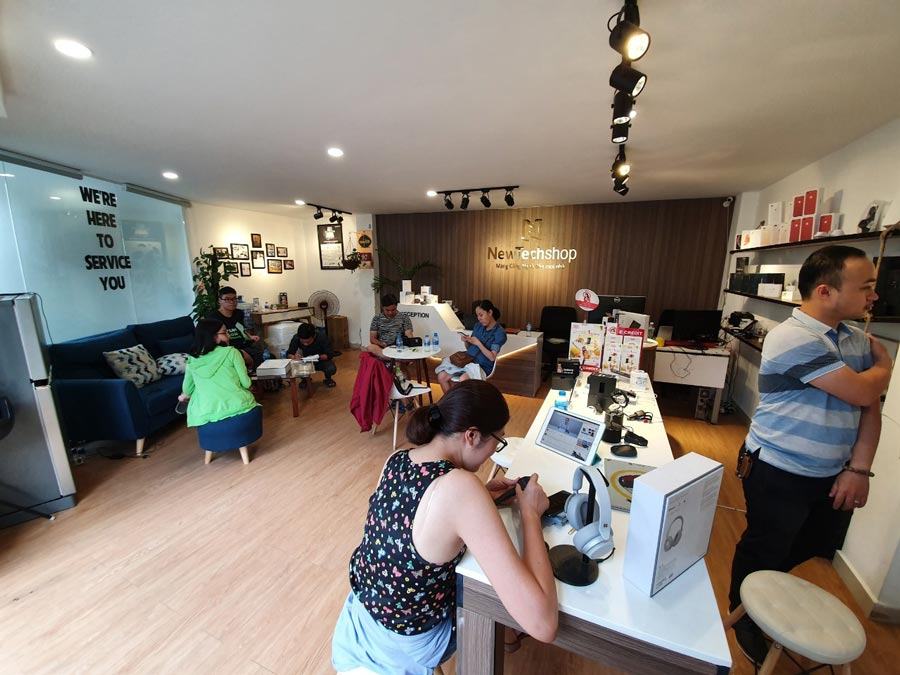 Our mission?
We believe technology is amazing, and we aim to improve the quality of life of our customers through technology – anytime, anywhere.
Principle than profit
NewTechshop serves customers, not sales. We only master the art of selling only: "Give to receive". We only recommend suitable products on the specific needs of our customers. Customers will buy once, twice and then three times at NewTechshop.
Development history
In 2013, we positioned itself as an e-commerce technology product retail company. Everything is well-invested, from the website to the online payment system, fast and accurate delivery service. Thanks to the application of technology, NewTechshop has reduced a large amount of unnecessary costs, creating a competitive advantage in price and quality. The percentage of customers who pay before receiving their products increases every day – that proves our reputation.
In 2015, NewTechshop realized that customers need to experience products on hand in a comfortable, professional and modern space. We rejected many good, strict and serious designers that helped NewTechshop create a shopping space "Most unforgettable impression" in the hearts of customers. They come to NewTechshop because they are always available to experience, because of a cool airy space, and sometimes simply because the scent refreshes them.
So far, we have accumulated a lot of experience in retail and customer service. All processes are carefully crafted and packaged, and our next goal is to scale up the chain of systems, giving more customers access to a "great" retail model they deserve. experience.